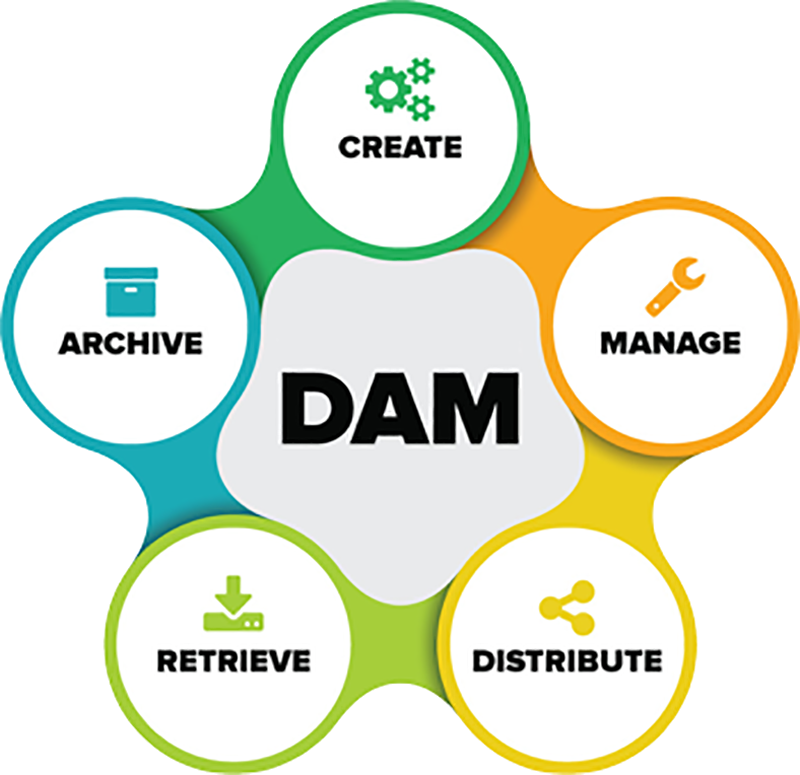 (Answer a few questions. Maximize your video.)
---
Digital Asset Management (DAM)
The PMT hosting of services combines hyper-efficient Media Encoding and Transcoding Service (METS) with Managed Storage Solutions (MSS) to integrate into your existing infrastructure while adhering to industry standards. The end result is a Digital Asset Management (DAM) solution that delivers cost savings, unbeatable efficiencies and unparalleled quality of service. With PMT's DAM solution you can now easily and securely manage and store your digital assets.
The DAM platform is scalable and handles a wide range of formats such as Videos, Images, Audio and Documents. With our UI tool you can search, locate, tag, preview, download, share and distribute. Intergraded work flows are streamlined allowing for collaboration processes to be managed easily and securely. With the Active Directory user management tool set permission levels based on roles and preferences easily. Providing redundancy up to six secure copies in two data center locations.
PMT's DAM Cloud Platform solution also meets today's MPAA requirements.